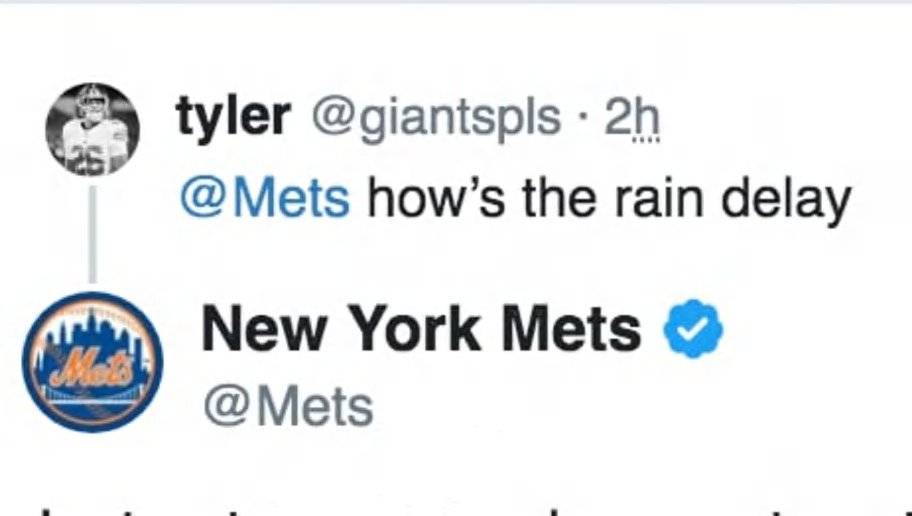 This season has not been kind to the New York Mets. Not one bit.
After going out and spending a fortune in the offseason, the Mets were expecting to compete in the NL East divisional race. Things haven't gone to plan thus far, and in the midst of getting annihilated by the Braves on Monday night, the team's official Twitter account started clapping back at displeased fans.
Just got worse seeing you tweeted at us

— New York Mets (@Mets) June 18, 2019
Wow, that seemed entirely unnecessary.
The fan was just curious about the state of the rain delay for the game against the Braves, and rather than give him a real response, they decided to roast him for all to see.
Clearly he was caught off guard by the sudden hostility, and he gave the only response applicable.
WHAT THE

— tyler (@giantspls) June 18, 2019
Talk about letting your frustrations boil over. The Mets are sitting four games below .500 and their loss to the Braves furthers the gap between the teams in the NL East standings.
As the Mets were dominated 12-3 by the Braves, their Twitter team was hard at work savagely ripping the fanbase.